A Canada-wide energy drink recall has been expanded to include additional brands due to a safety issue.
Health Canada says more energy drinks have been added to a growing list of brands that were recalled in August due to unauthorized caffeine content and labelling issues.
Recalled products include brands like 5 Hour, Monster, Bob Ross, 3D Alphaland, Dragonball Z, Raze Energy, Toxic Rick, Sonic the Hedgehog, Shakura, Mtn Dew Energy, and others.
The federal health department notes that consumption of high levels of caffeine can lead to a range of side effects, including insomnia, irritability, headaches, and nervousness. Individuals who exercise while consuming caffeine, children, pregnant individuals, breastfeeding individuals, and those sensitive to caffeine, may experience adverse health effects.
The Canadian Food Inspection Agency (CFIA) says energy drinks must not contain more than 180 mg of caffeine in a single serving. These products should also have a cautionary statement about the safe number of daily caffeine servings.
Most of the recalled products were not "manufactured nor intended for sale in Canada, and have been imported by third parties and sold in stores across Canada," according to Health Canada.
These recalls were triggered by the CFIA's inspection activities and were not associated with reports of reactions to the recalled products.
Energy drinks recalled in Canada: Brands, flavours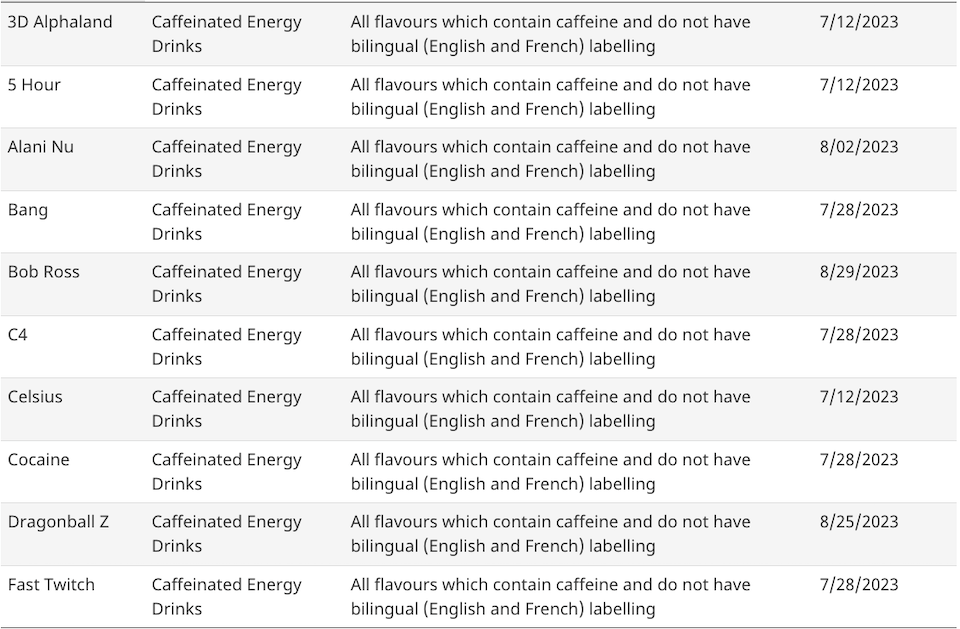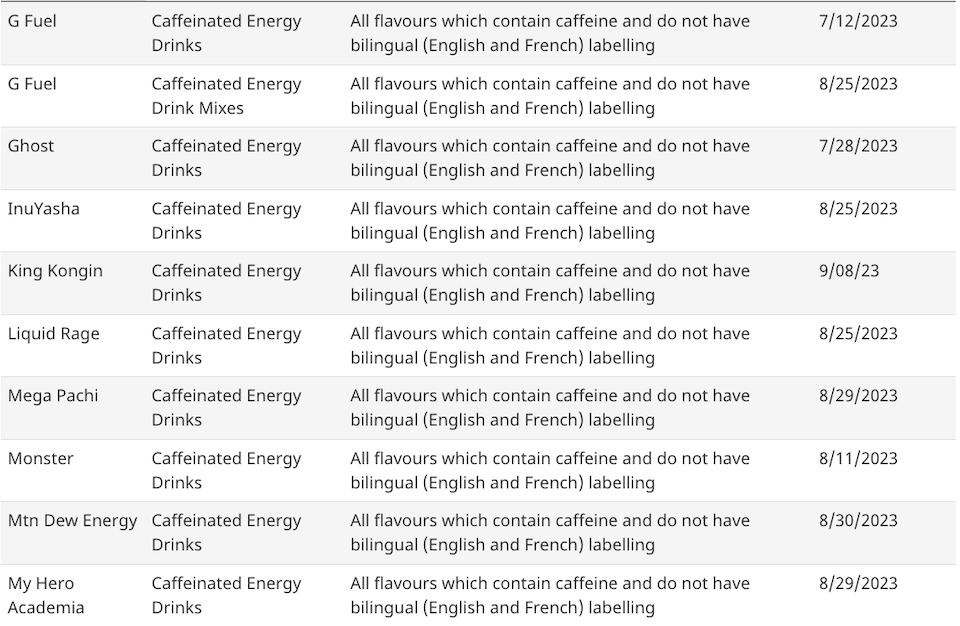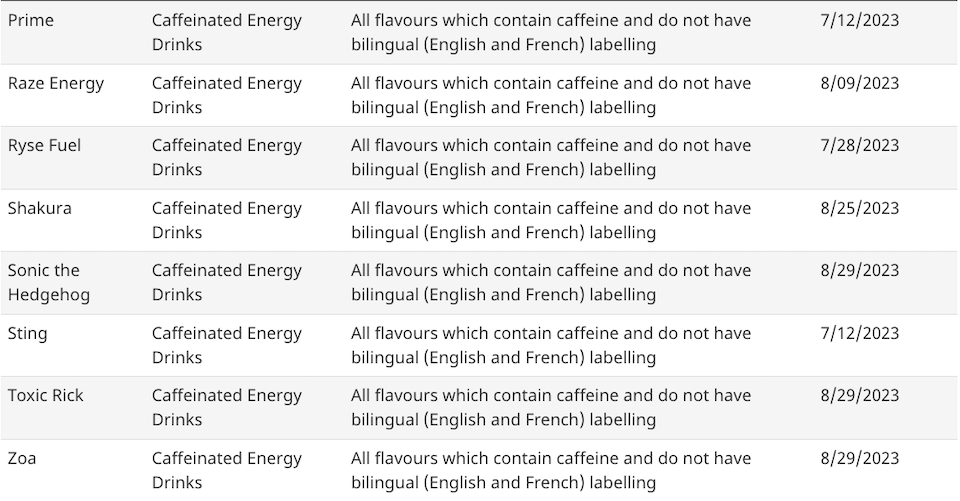 What you should do
Check to see if you have any of the recalled energy drinks. Do not consume any recalled items. Instead, throw them away or return them to the place you bought them.
If you think one of the recalled energy drinks made you sick, contact your doctor.
You can spot caffeinated energy drinks and mixes that do not meet Canada's food safety standards by checking:
Caffeine level. The maximum allowed in Canada is 180mg in a single serving.
Unilingual label. If the label is only in one language or has no English or French on it, it means the product has not been produced for the Canadian market.
Required cautionary statements. These help consumers make informed decisions.
If you become aware of recalled products being sold, you can report it to the CFIA.