With a new month comes new opportunities. While February isn't known for being the warmest or the most action-packed, this list will help you realize just how underrated February is. There are so many things to do around Alberta this month. You won't believe this much action can fit in one province, let alone in the shortest month of the year.
We've got everything from festivals and events to adventures and activities. Get out your calendar and prepare for another unforgettable month in our beautiful province.
Canadian Birkie Ski Festival
A big old cross-country ski festival is coming to Alberta from February 10th to 27th, and it's the perfect opportunity to get active while having a blast in the snow. The Canadian Birkie Ski Festival will take place in Cooking Lake-Blackfoot Provincial Recreation Area, about 48km east of Edmonton. There are also a few events unfolding right in Edmonton, so be sure to check the schedule to catch some programming near you. You can join for a recreational or competitive cross-country ski event, enjoy the Vikings Feast, and celebrate all things winter and Nordic with your fellow Canadians.
Jasper Beer & Spirits Festival
Buckle up, beer lovers! Head to the gorgeous Jasper Park Lodge for a weekend filled with endless beer and fine spirits. You'll also find seminars, exquisite food pairings, and much more. Taking place from February 10th to 12th, can you think of a better excuse to visit Jasper?

The Flying Canoë Volant Festival and Races
Until February 4th, 2023, Edmonton's fantastic celebration of French-Canadian and First Nations folklore and culture is coming to life. This lively event includes canoe races, a luge course, buck saw and axe throwing competitions, and more. This event is fun for the whole family and an incredible way for Indigenous, Metis and Francophone communities to share their cultures with their communities. We can promise that you won't forget this unique event anytime soon.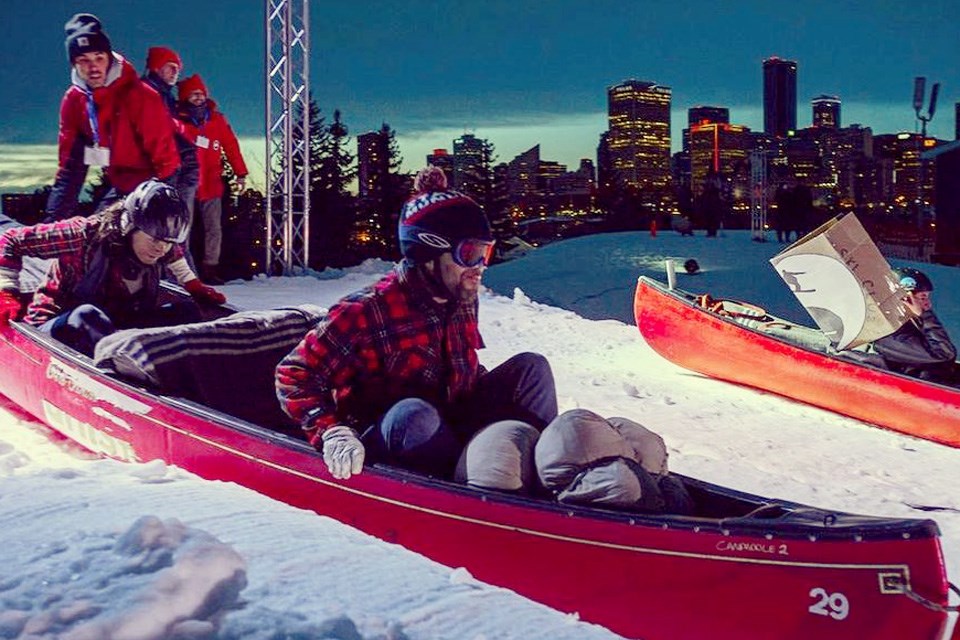 Block Heater
The Calgary Folk Music Festival is bringing back its annual winter music festival, Block Heater, from February 9th to 12th. Many venues are scattered throughout Inglewood and downtown, and the lineup is truly incredible. You'll find The Milk Carton Kids, The Deep Dark Woods, Elliott Brood, and many more amazing artists. Grab your tickets now and get ready for some amazing music from 32 different and 13 events over four days.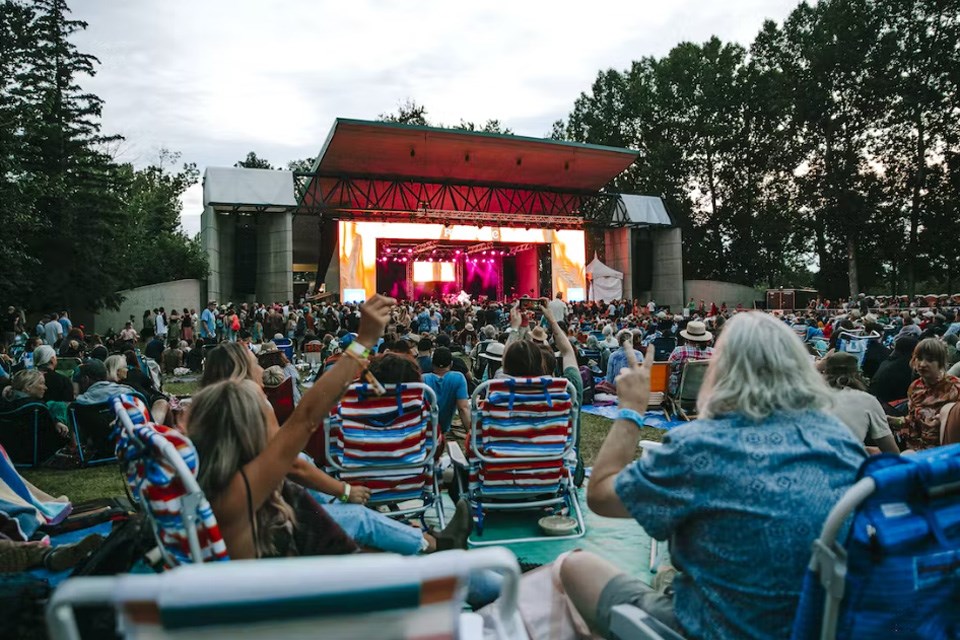 Sylvan Lake Ice Dragon Boat Festival
If you know, you know. From February 10th to 12th, teams of brave rowers will come together on the ice for this wild rowing event. It might not surprise you that this is the first event of its kind in Canada, but we're willing to bet that it will catch on soon. Whether registering a team or coming out to witness the races, you need to see it yourself.
Groundhog Day in Alberta
On Thursday, February 2nd, at 8 am, Balzac Billy, Alberta's beloved groundhog, will tell us how much more winter we'll have to endure. While he's received some public scrutiny in recent years for his inaccuracy, he's braving the crowds for another year. The event will take place at Blue Grass Nursery & Garden in the town of Balzac.
Ethnik Festival of Arts & Culture 2023
Welcome to Alberta's Premier Black History Month Celebration! Held on February 24th and 25th at the Telus Convention Centre, the annual festival brings together members of the Afro-Canadian/ Caribbean communities to celebrate diversity and inclusivity while sharing their vibrant culture and traditions with other communities across Canada. There will be artists from across the country and around the globe, and there will be a massive cooking competition. You don't want to miss this incredible celebration.
Sylvan Lake Winterfest X The Big Jig Ice Fishing Derby
This massive ice fishing derby in Sylvan Lake could make you $3,000 richer! From February 17th to 20th, fishers of all ages are welcome to join this catch-and-lease ice fishing tournament. The winner will take home $3,000 in cash, and over $7,500 worth of prizes will be won in total. Get ready to say hello to some perch, walleye, whitefish, and burbot.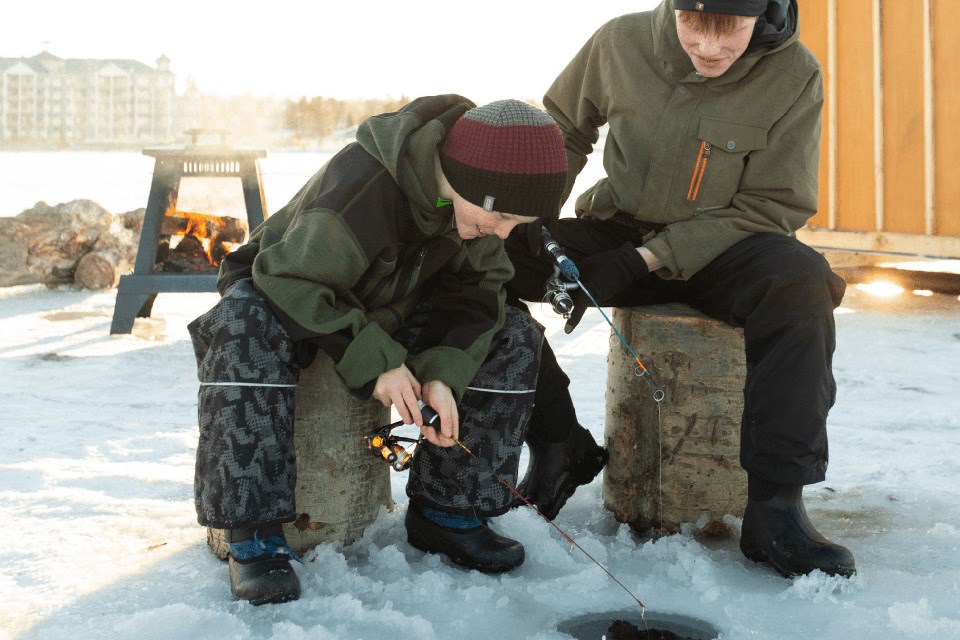 Sundre Winterfest
From February 19th to 20th, Sundre will host an incredible Winterfest for all ages. There will be ice sculptures, live music, kids' activities, and the 3rd Annual Mountain Survivalist Competition. For the survivalist competition, teams will be judged on their skills for basic survival. This includes things like making a shelter and building a fire. Whether you're spectating or competing yourself, it's sure to be exciting.

Chinook Blast
Taking place until February 12th, Calgary's Chinook Blast winter festival needs a spot on your calendar. This celebration of community, culture, and Calgary pride is one of the winter's best art, music, theatre, and sports events. Events and activations are popping up all over the city, from concerts to competitions, parties to markets, you won't be bored for a second. Take a look at the programming and hit as much as you can! You're going to love it.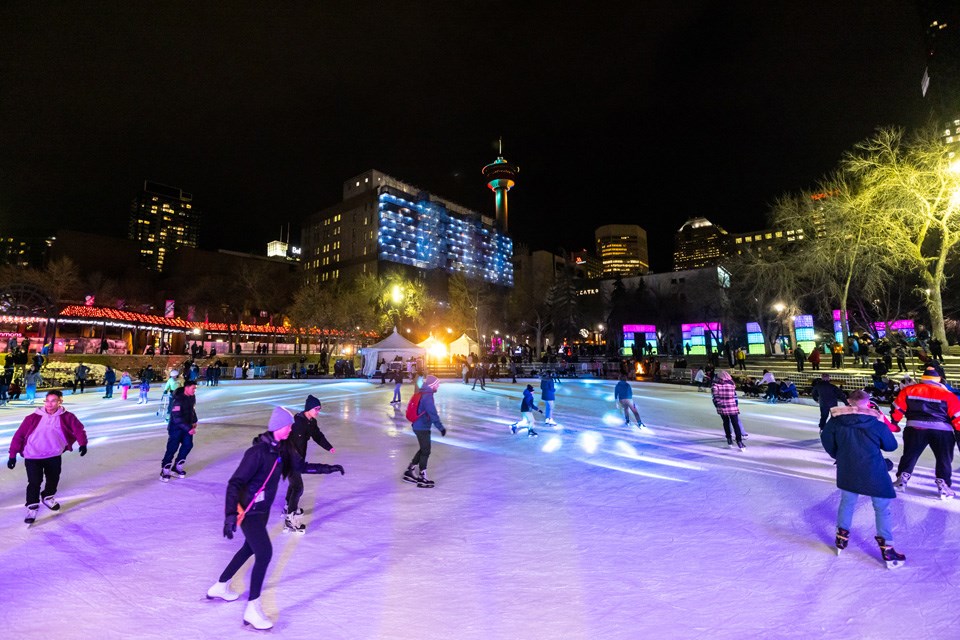 Okotoks Hot Chocolate Festival
From February 8th to 18th, you're invited to warm up with some of the most delicious warm beverages you've ever tasted. Eateries around Okotoks will come up with unique hot chocolate creations for you to try for a limited time. There's even an interactive map that lets you rate each hot chocolate you try. How fun is that?
Britanny Burr is a freelance writer and a contributor to Great West Media. This story was written for the 2022/23 Cool Winter Guide advertising feature. It is not written by and does not necessarily reflect the views of the editorial staff.