So, you want to buy a house. The first thing you need is a down payment – but how much do you need and why are there things like taxes, fees, and inspections to consider? Most of all, how can you save up the thousands of dollars needed? Today we'll walk you through the details so you can get on your way to home ownership.
Mindset
First, you need the right mindset. Yes, house prices are on the rise. Yes, it is more difficult for you to get on the property ladder than it was for your parents. However, no matter which generation you are in, if you want a house you have to work hard for it. Consider moving out of the city and look at cheaper surrounding areas. Know that you may have to make financial cutbacks, live with roommates, or work extra shifts to save up the money. It's not easy to save for a house, but it's not impossible either.
Know the details of a down payment
A down payment is the money you front for the purchase. It shows your lender that you are serious about your investment and that you can make responsible financial decisions.
Think of it this way: are you more likely to lend thousands of dollars to a friend or child that has a good record of financial responsibly, or to one that is known to spend it on frivolous disposables and then come up short for necessities? You must prove to your lender that you can earn, save, and make smart decisions about money. This is what the down payment represents. It is your financial investment into purchase that gives the lender confidence that they will recoup the money they lend you.
We'll get to the dollar figure for the actual down payment in a minute, but first there are more things to consider. In addition to the down payment, you may need to save up for the following:
Utility hookups
Home inspection
Movers
Furniture and kitchenware (If going from a furnished place or an apartment, you'll need some items for your larger place.)
Back taxes
Repairs
Meals (It takes time to set up the kitchen, and you may need to buy appliances. Account for this.)
Home insurance premiums
Legal fees/real estate lawyer
How much should I put down?
In Canada, the down payment depends on the price of the home. Under $500,000 is 5% of the purchase price. Between $500,000 and $999,999 is 5% for the first $500,000 and 10% for the portion above that. Over a $1 million requires 20% of the purchase price. Note that these are minimum values only. If you have a poor credit history or a lot of debt, you may be asked to provide a higher down payment. Also, the down payment must come from your own funds; do not expect to pay a down payment with a loan.
If you are putting down less than 20%, you must also buy mortgage loan insurance. If you have poor credit history, are self-employed, or have any red flags in your financial history, you may be required to buy mortgage insurance even if you put down more than 20%.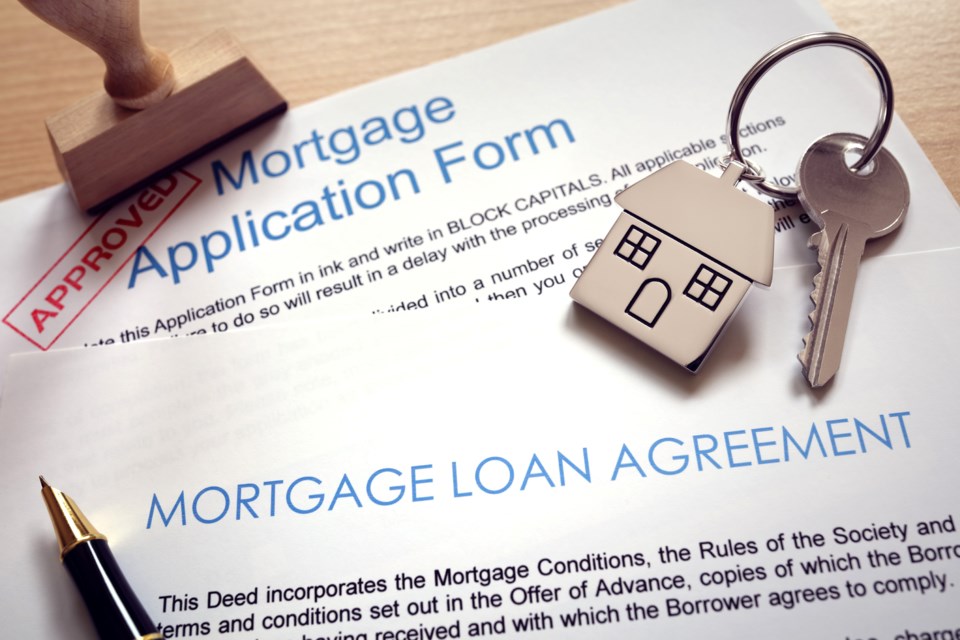 First-time Home Buyers Incentive, the Home Buyers Plan, and cash savings through permanent insurance
The First-time Home Buyers Incentive is a government program that helps first-time buyers with the costs of the down payment. To see if you are eligible, visit: https://www.placetocallhome.ca/fthbi/first-time-homebuyer-incentive.
If you have an RRSP, you may be able to leverage that through the Home Buyers Plan, or HBP. Conditions apply, so visit https://www.canada.ca/en/revenue-agency/services/tax/individuals/topics/rrsps-related-plans/what-home-buyers-plan.html to get all the details.
Do you have a whole or universal life insurance policy? These are policies with a cash savings component attached. Again, conditions apply. If you have enough funds in the cash investment portion of this policy, speak to your insurance agent about leveraging it for down payment.
What is Private Mortgage Insurance?
Not all lenders are banks. You can visit a broker who works with both banks and private lenders. Using a broker is recommended to avoid being tricked by lenders that are not licensed or regulated. Some private lenders specialize in those with poor credit history, or that have other drawbacks to saving a down payment.
Tips to Save
Now that you know the ins and outs a down payment, it's time to start saving. Here are some tips.
Make a Goal
Decide how much you need to save, factoring in all the information above. Now decide how you will reach that goal. Adjust your budget and see where you can earn extra income (extra shifts, side gig, roommate, etc.) if necessary.
Speak with a professional
Talk to your bank or a broker about your goal. They have important information and resources to help you.
Focus on the End Game
It's not easy. Down payments are thousands of dollars and sacrificing in the short term to reach your goal is hard. However, if home ownership is important to you, it's worth it! When you get discouraged, look at the type of home you wish to buy. You are on your way – so keep going.

This story was made possible by our
Community Partners Program
. The editorial content and views expressed in the articles are not those of
CheckFirst.ca
and the
Alberta Securities Commission.
Learn more
.