Drilling began in 1913 and although the first boom was cut short by the First World War, more booms followed as the Turner Valley oilfield extended north to Millarville and south to Longview. During the Second World War, the Turner Valley oilfield produced more than 95 per cent of all the oil in Canada.
A drive along the Cowboy Trail through the Turner Valley oilfield still reveals hints of booms of the past, including the Royalite Gas Plant, the most visible petroleum facility in the historic oilfield. The plant is now run by Alberta Culture and Heritage.
Situated on the doorstep of Kananaskis Country, Turner Valley offers a wide range of hiking, biking, fishing and trail riding opportunities. The Jack Bowman Interpretive Trail provides three beautiful lookouts atop the banks of the Sheep River, complete with benches, picnic tables and interpretive signage describing the area's rich oil and gas history.
Those seeking a true western adventure can saddle up and experience the area's natural beauty on horseback as Anchor D
Outfitting offers trail rides, mountain day rides, hayrides and horseback vacations catered to families.
Turner Valley also lays claims to some of the world's top spirits and beers thanks to a couple of award-winning operations.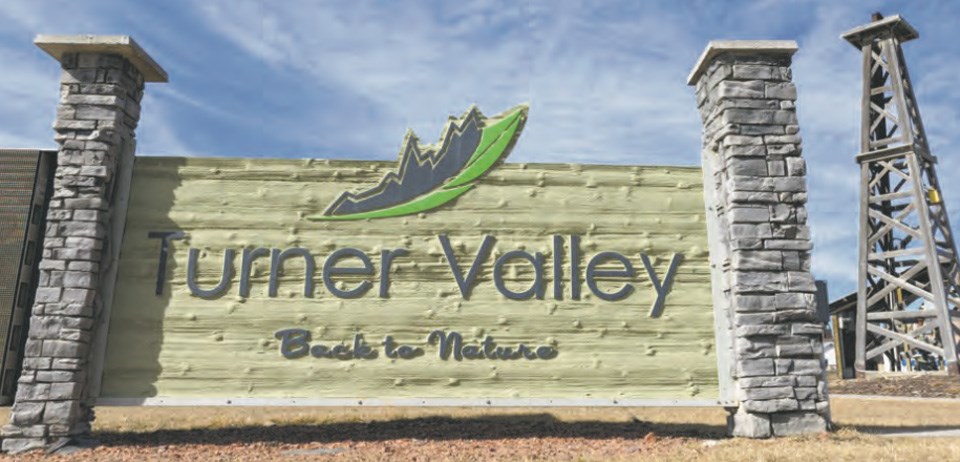 Check out these places on your visit to Turner Valley:
• Off the beaten path, south of the four-way stop on Kennedy Drive, is micro-brewery Brauerei Fahr, which is redefining what it means to be a craft beer. The brewery has won multiple national and international awards for
its beers, including the Bavarian Style Hefeweiss, Classic Pils and Vienna-Style Copper Lager.
• Alberta's first craft distillery, Eau Claire Distillery is devoted to handcrafting fine spirits in small batches that have resulted in numerous accolades over the years. It recently launched a 1920s-era Speakeasy that pairs a farm-to-table menu with specialty cocktails to expand the experience for visitors.
• Established almost a century ago to give oil workers something to do in their spare time, the Turner Valley Golf Club is one of the most picturesque around as it's not only nestled in the foothills, but it offers a view of the Canadian Rockies at every hole.
This content was produced by Great West Media for Summer Explorer and Great West Media's 2022 Hot Summer Guide.