The health benefits of girls weekends are very beneficial and will give you a wellness boost. Just being together and getting away to talk and spend time with like-minded people is an important key to a balanced life. Even though the most important part is being together, there is benefit into putting some themes and planning into the weekend.
Choose Somewhere New
Think about what you want to get out of the weekend. Maybe you haven't seen your friends in a while and this is an opportunity to catch up, or maybe you see each other a lot, and you all feel this would be a great time to try some new things. Most likely you want to combine a few new activities and experiences with some time to talk and have a laugh.
For a weekend adventure, perhaps you don't want to go too far? Stay in Alberta, and use this getaway time to find a new favourite hangout. Explore a nearby city or town and build that into the itinerary. There are many local places and choosing somewhere different, Red Deer perhaps, instead of the more usual places like Edmonton, Calgary or Banff might work.
Choose a Theme
Since it is the whole weekend, part of planning could be to choose a theme for the adventures. Try learning a bit more about the history of the area by looking around at local stores and local museums. Get dressed up, maybe go Western or celebrate a favourite movie, and keep the theme going with the music, the food and the things you choose for entertainment or activities.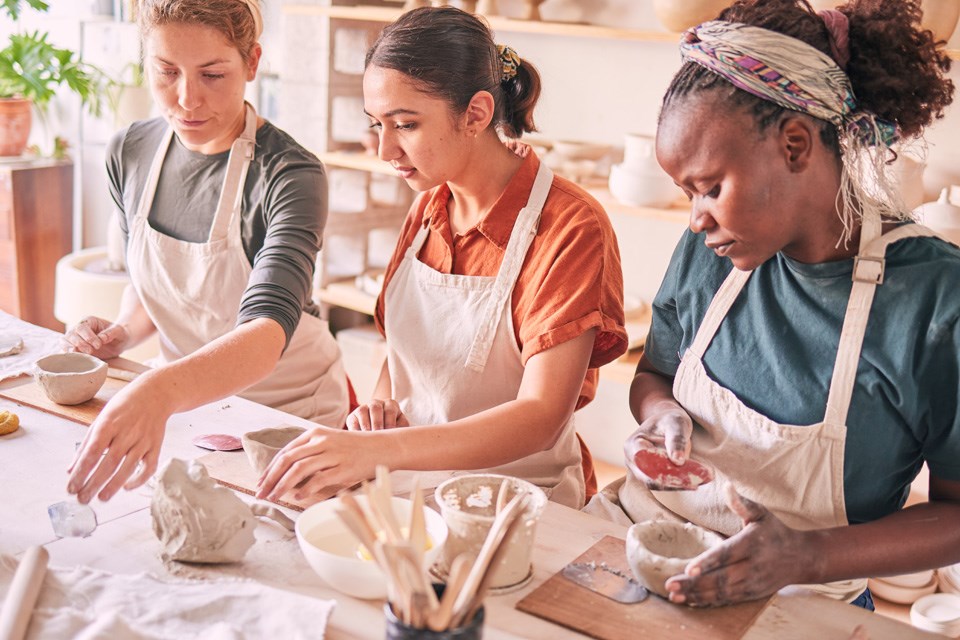 How about an Art Weekend?
As an example of theme ideas that could be incorporated throughout the weekend, why not try looking into art and culture? Have a craft evening or attend a painting class, sip wine or try pottery. Go to an art gallery or have a cultural experience. There are lots of ideas out there, and they are easy to incorporate.
Whenever you and your girls are looking for ideas for getaways in Alberta, the Travelocity site has ideas in just about every direction! You won't be at a loss as to how to fill the hours to bond with your friends.
Stay connected, laugh it out, and make memories together. Have a great weekend!
This story is brought to you by Great West Media Content Studio. It is not written by and does not necessarily reflect the views of the editorial staff.