It's November! This month is filled with amazing things to do, and we wouldn't forgive ourselves if we let you miss a single thing. It's that beautiful time of year when the snow is fresh and the temperature isn't too unbearable. The holidays are on the horizon, the snow boots are out of storage, and we get to re-discover the dreamscape that is Albertan winter. To help you make the most of this month, we've rounded up a list of extraordinary things to do this month. This list will help you ensure you have the best November ever, from holiday events to bucket-list adventures.
The Banff Mountain Film and Book Festival
The Banff Mountain Film and Book Festival is taking place from October 29th to November 6th this year. This festival brings films and adventure stories to Banff from around the world. You can attend in person and take in the incredible energy of Banff and the Banff Centre or tune in online. There are endless events to participate in, and you don't want to miss out.
Millarville Festive Foothills Art Sale
If you're not in the holiday spirit yet, what are you waiting for? Alberta's beautiful Foothills Region is bringing the holiday cheer in a big way. From November 5th to December 21st, the works of over 100 talented artists will be available at this annual art sale. The perfect place to find gifts and enjoy a fun and ambient day in Millarville.
Northern Spirit Light Show in Grand Prairie
There's nothing more dazzling than a beautiful holiday light display. From November 17th to December 31st, Grand Prairie's Evergreen Park will transform into a true winter wonderland. You can drive through dozens of light displays, or you can opt to see the twinkling lights from a horse wagon. Can you think of a better way to welcome to holidays?
Winter Birding
Did you know that Alberta is a serious birding hotspot? During the winter, you can spot a ton of remarkable birds, including Great grey and snowy owls, chickadees, sparrows, finches, and so many more. There are provincial parks all over, so you can't go wrong. But some notable hotspots are the Beaverhill, Calgary, Lac La Biche, and Lesser Slave Lake regions. If you're looking for something interesting and low-impact this winter, birding might be your jam. However, it can be invigorating if you spot something you've never seen before.
Calgary ZOOLIGHTS
Back for another dreamy year, ZOOLIGHTS is taking over the Calgary Zoo from November 18th until January 8th. Nothing warms you up like holiday cheer, and this event is bursting with it. There will be thousands of twinkling lights for you to enjoy, a light tunnel to walk through, a skating rink, fire pits, themed areas, and a brand-new multi-sensory experience. There are over 200 cool light figurines and many interactive and choreographed light displays. You don't want to miss this.
The Polar Express™ Train Ride in Stettler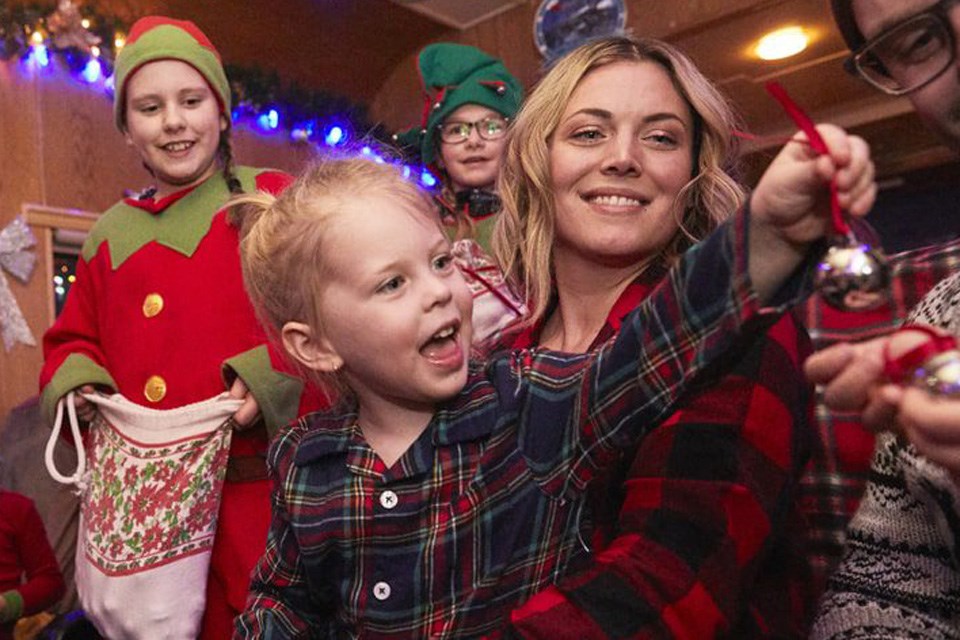 From November 19th to December 22nd, the story of The Polar Express will be coming to life on a train that departs from Stettler. Passengers enjoy hot chocolate and the soundtrack of the major motion picture. Of course, Santa will be alone for the ride. You will arrive at the North Pole, as to be expected, before heading back. The journey is about an hour round-trip.
Visit the Royal Tyrrell Museum
The winter is perfect for beautiful outdoor adventures, but it's also an excellent opportunity to experience all our province's fantastic indoor experiences—for example, the unforgettable Royal Tyrrell Museum. Canada's only museum dedicated exclusively to the study of ancient life, this place has one of the world's largest displays of dinosaurs. Located in Drumheller, there are so many things to do and see. From displays to activities and more, you need to see this place for yourself.

Walk Among the Wolfdogs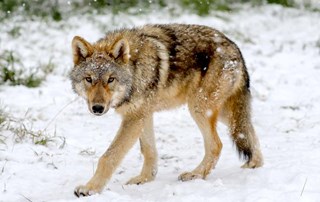 The Yamnuska Wolfdog Sanctuary is located on 160 acres of land near Cochrane. Visitors are welcome to experience the wolfdogs through walks and tours. These animals are unbelievably majestic. You won't believe they're real. This place is even more awe-inspiring in the winter, and we just know you'll love it.
Try Ice Fishing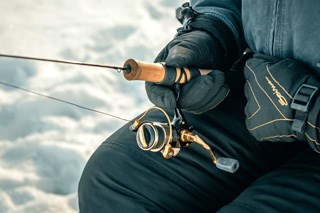 November and December are amazing months for ice fishing. If you're ready to try something new, why not see what sort of fishing Albertan winters have to offer? There are excellent options for ice fishing locations all over the province. The experience is like nothing else. Surrounded by glistening snow and (hopefully) bluebird skies, imagine how good it would feel to catch yourself some dinner. Be sure to check out the laws and requirements in any area you visit and get ready for an unforgettable experience.
Enjoy a Winter Hike
If you're not ready to hole up indoors, a winter hike in Jasper is just the thing for you. Some incredible options are Maligne Lake, Medicine Lake, Moose Lake Loop, and so much more. Try some snowshoes or cross-country skis if you're tired of getting around on foot. Your options are endless, and you're sure to have a blast. Don't forget your hot chocolate!

View the Majestic Buffalo

Elk Island National Park is a true destination. This place is positively stunning. The prairie skies are as blue as can be, and the rolling hills are the essence of welcoming. A refuge for bison, elk, and hundreds of bird species, you will love wildlife viewing here. If you want to get outdoors this month, this is where you should go.
Go on a Cocktail Tour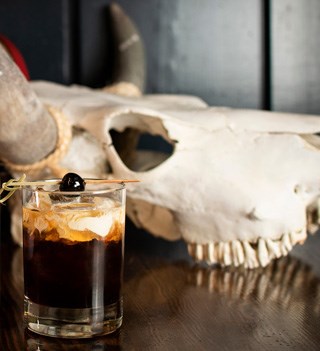 Sipping locally-distilled spirits might be among the best if you're looking for indoor activities. Alberta is home to many excellent distilleries that each of a flavour of their own. If you want to try some creative cocktails in your province, you're in luck. Pick your bucket list distilleries and cocktail menus and hit the road.
Banff's Hot Chocolate Trial
We're heading back to Banff to enjoy a delicious cup of hot chocolate (of five). Banff and Lake Louise have a delicious hot chocolate trial where you can sample creative spins on your favourite warm beverage from dozens of local businesses. You're going to love this.
Chase the Northern Lights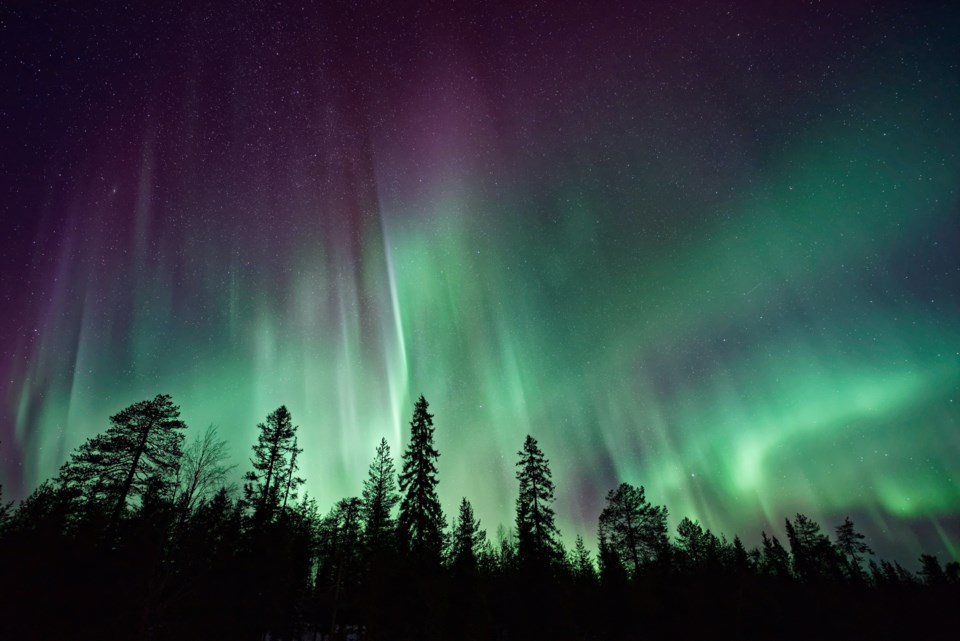 'Tis the season! It's time to get out and see the dancing northern lights with your own two eyes. Some of the best places to see them are Jasper National Park, Elk Island National Park, Wood Buffalo National Park, Cypress Hills Interprovincial Park, Waterton Lakes National Park, and the list continues. Get out there and see those beauties for yourself!
Britanny Burr is a freelance writer and a contributor to Great West Media. This story was written for the 2022/23 Cool Winter Guide advertising feature. It is not written by and does not necessarily reflect the views of the editorial staff.