Well, what do you know? Another weekend in Alberta! Summer seems to fly by faster every single year. Case in point: it's already July. The summer is in full tilt and there is still so much fun to be had. We have just the thing if you've been wasting your summer trying to make plans. We've rounded up some fantastic events happening around the province this weekend, so you don't have to plan. All you need to do is show up. So, pick the event nearest you or buckle up for a weekend trip. You're going to love what you see on this list!
The Magnificent River Rats Festival
The Magnificent River Rats Festival is coming back to Athabasca, Alberta; you simply can't miss it. The event will be taking place on Friday, July 1 and Saturday, July 2. You can get excited for two full days of music and so much more. The first day starts with a parade and finishes with fireworks, so you better be ready for some high-energy fun. Aside from a full lineup of extraordinary musical acts, there is a beer garden, pancake breakfast, art show, kids activities, tons of food vendors, and more. This is going to be a blast.
Canada Day at The Innisfail Historical Village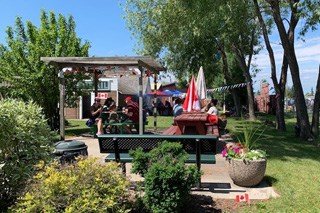 The Innisfail Historical Village is hosting a Canada Day celebration on July 1 from 9 am to 2 pm, and it sounds like an unforgettable way to spend a day. You can look forward to a next-level pancake breakfast, entertainment, kids crafts, family games, and more. This place is one of the largest museums in Central Alberta with over 8,000 artifacts. The park and museum sit on a gorgeous two acres of land, the perfect location for a day in the sun.
Airdrie Pro Rodeo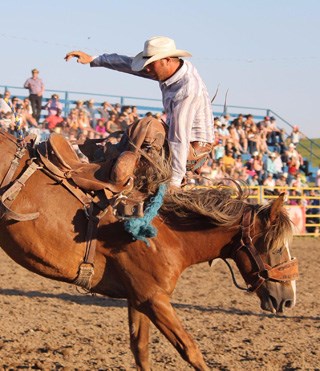 The Airdrie Pro Rodeo is finally back! On July 1st and 2nd, you can head down to enjoy an endless lineup of exciting rodeo events from the Jr. Rodeo all the way to the Pro Rodeo. Of course, there's also live music, a cabaret, and a rodeo dance at the night's end. The grounds have everything you need, including a concession and beer gardens, so don't worry about getting hungry. You'll be more than covered. If you're ready to watch these talented folks compete in an energetic setting, you will love this. If Alberta knows one thing best, it's how to throw an unforgettable rodeo weekend. Saddle up!
Mill Woods Canada Day Market Celebration
Get ready, Edmonton, because Mill Woods Town Center is doing it big this weekend. The Mill Woods Canada Day Market Celebration will occur from July 1 to 3rd. This giant, three-day celebration will be hosted both indoors and outdoors and is expected to attract 40,000 people. There will be live entertainment all weekend long, so much music, food trucks, hay rides, a full-on carnival, games, and a wide variety of vendors from near and far.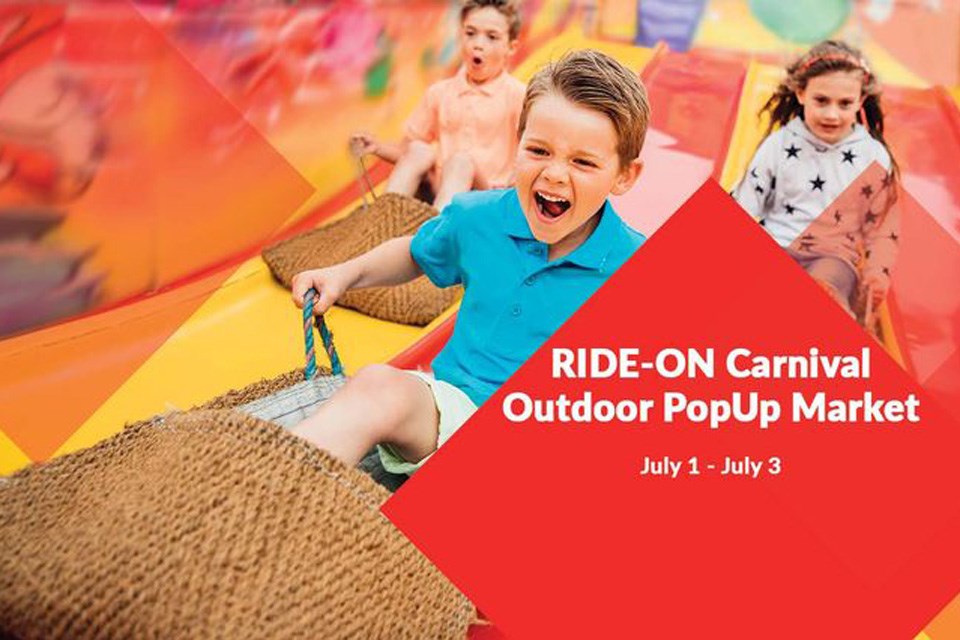 Canada Day in Calgary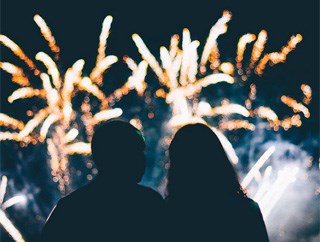 The City of Calgary is hosting a massive Canada Day get-together jam-packed with fun. Head down to check out the events, including learning more about Indigenous culture and a full day of music, entertainment and fireworks. The schedule is filled to the brim from 11 am to 11 pm. You can check out live music, art, street fairs, markets, and more. There's something to do in various parts of the city all day long, so be sure to check the schedule and plan to make the most of it all!
Britanny Burr is a freelance writer and a contributor to Great West Media. This story was written for the 2022 Hot Summer Guide advertising feature. It is not written by and does not necessarily reflect the views of the editorial staff.