If there's one thing we know to be true about Alberta, it's that this province is home to some outrageously beautiful lakes. Naturally, many of these lakes require a bit of work to get there, but doesn't that make the reward at the end even sweeter? Here are some easier Alberta hikes that lead to stunning lakes that anyone would be lucky to enjoy a picnic next to.
Emerald Lake
We recognize that it's odd to start this list with a hike that is technically located in British Columbia, but Emerald Lake deserves a spot on everyone's bucket list. It's so close to Alberta that we couldn't help but include it.
The Emerald Lake Loop hike is located near Field, British Columbia. Considered a relatively easy route, this trail is just over 5 km and usually takes less than an hour and a half to complete. It's a beautiful walk through the forest that offers glimpses of the sparkling lake throughout. The lake is a vibrant emerald colour, and there's no question why this is such an iconic destination. You won't believe how beautiful this place is, from the lake to the dense forest and the rugged mountains on all sides.
Chephren Lake
This one is a little more challenging, but the lovely lake at the end makes it worthwhile. The hike, located along the Icefields Parkway in Banff National Park, is just over 8 km and takes around two and a half hours to complete. The route to the lake mostly brings you along the valley bottom, and there's not much elevation gain. You'll gain access to beautiful viewpoints of the lake along the way, and once you arrive, you'll get to see it up close and personal. The water is reflective, offering multiple views of the mountains that surround the lake, and it glistens a beautiful turquoise colour. If you get the chance to do this hike on a less busy day, it can be one of the most peaceful places imaginable. Be sure to bring good footwear, snacks and lots of water, and be prepared to brave some mud and roots along the way.
Horseshoe Lake
Now this is a truly beautiful hike that doesn't take too much effort at all to complete. Horseshoe Lake is located in Jasper National Park near Improvement District No. 12. The route itself is considered moderately challenging, but it only takes about half an hour to complete. At under 2 km, the hike takes you around different parts of Horseshoe Lake and offers some truly enchanting views of the lake and the surrounding area. Hikers love swimming and cliff-jumping into the water, and it's also very well known for birding and wildlife spotting. The trail isn't well marked, so be sure to do your research ahead of time and come prepared.
Black Prince Cirque

This special place is located in Kananaskis Improvement, Alberta, in the Peter Lougheed Provincial Park. The hike follows the Black Prince Cirque Interpretive Trail to Warspite Lake, an easy route that is about 4 km long and takes about an hour and fifteen minutes to complete. The hike offers you the opportunity to cross a bridge over Smith Dorrien Creek, gaze out from the Black Prince Cirque above Mount Black Prince, and witness the wonder of the reflective lake surrounded by rugged mountains and lush forests. This destination is the definition of serenity, and we know you will love it.
Beauvert Lake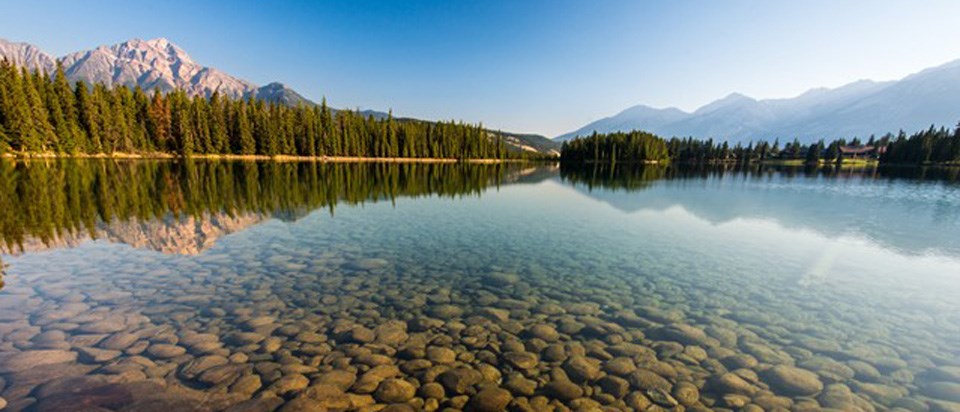 If you like lounging on the beach, this little hike is perfect for you. Considered an easy route, it will take you about an hour and a half to complete the trial, which is just over 5 km. It's a loop that takes you around Beauvert Lake in Jasper, offering amazing views and tons of wildflowers as you go. There's a small beach area where you can lounge and enjoy your lunch. Of course, the views from your lunch spot are perfect, filled with sparkling waters and awe-inspiring mountains.
Lake Annette Loop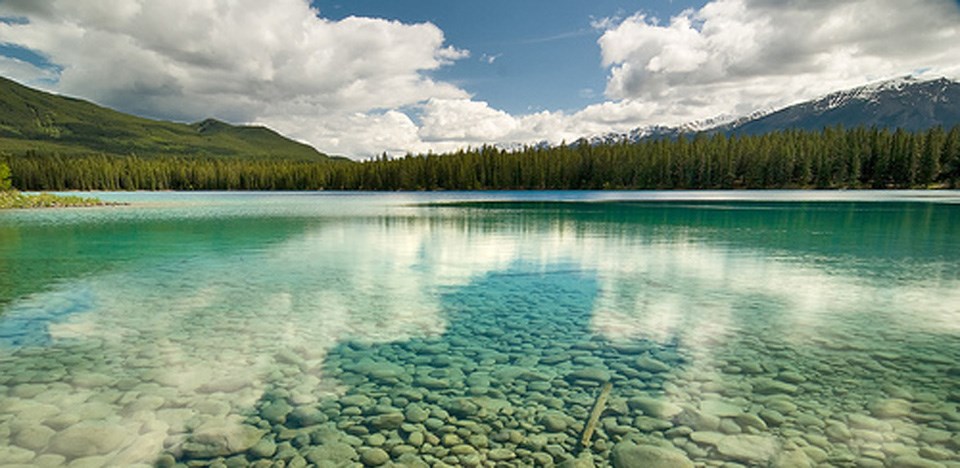 Here's another beauty near Jasper, Alberta. Considered an easy route, this hike takes under an hour to complete and is under 3 km in distance. The trail is a paved pathway that takes you along the lake's shoreline and through the trees. There are tons of pretty viewpoints to stop and take it all in, and many benches to take a seat along the way. The lake is stunning and wild, surrounded by trees and mountains, and the hike is the perfect way to spend a summer day.
Goldeye Lake Loop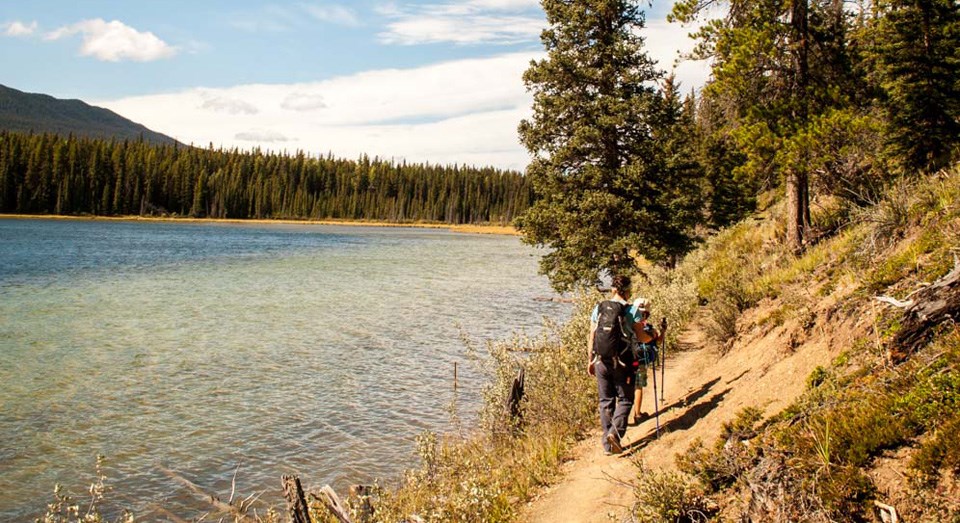 You'll find this beauty near Nordegg, Alberta. It is considered an easy hike, it will take about an hour to complete, and it's just over 3 km long. The trail is quite a treat, following along the lake's edge and through the trees. You even get to enjoy a little boardwalk section through the marsh to keep your feet out of the mud and give you an extra bit of fun along the way. The trail is well-marked, easy, and offers great views of the mountains and the lake all the while.
Britanny Burr is a freelance writer and a contributor to Great West Media. This story was written for the 2023 Hot Summer Guide advertising feature. It is not written by and does not necessarily reflect the views of the editorial staff.