Let's explore some of the roadside attractions in Alberta that are sure to make your summer road trip unforgettable. So, buckle up, roll down the windows, and get ready for an adventure!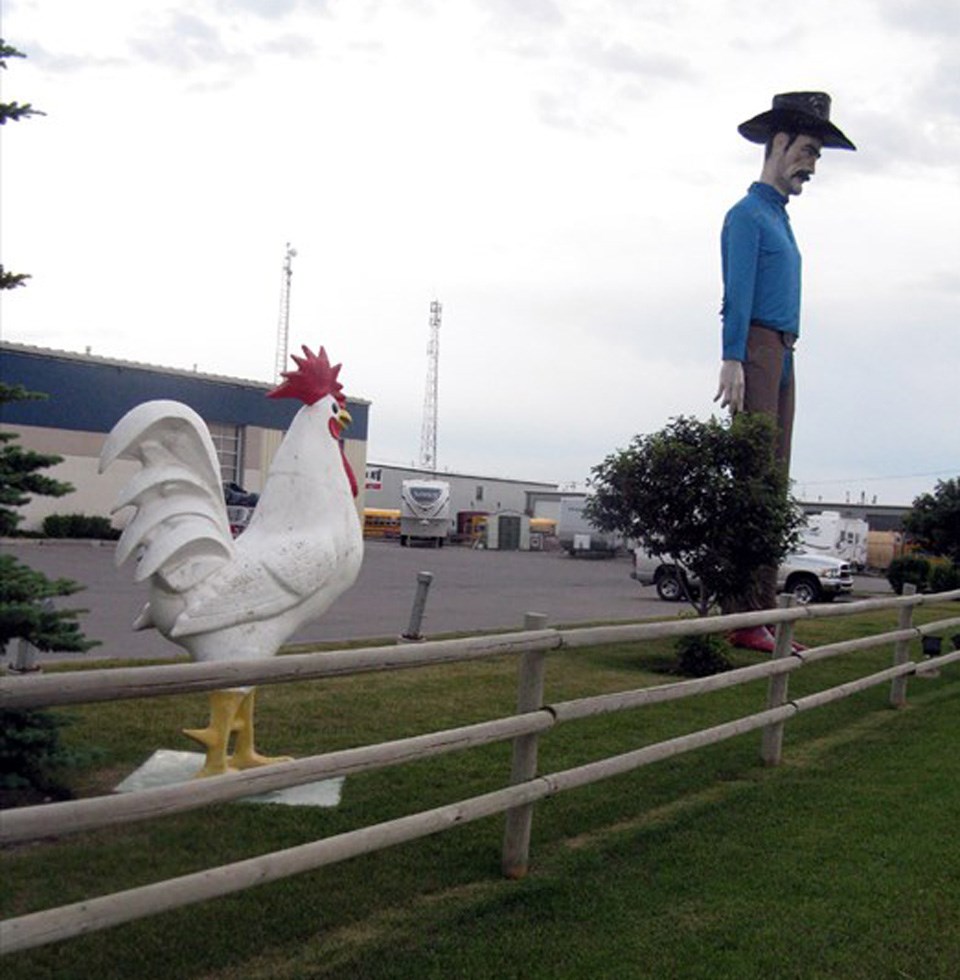 Find a giant cowboy wearing real fabric clothes, and a large rooster statue at 61 E Lake Ave in Airdrie.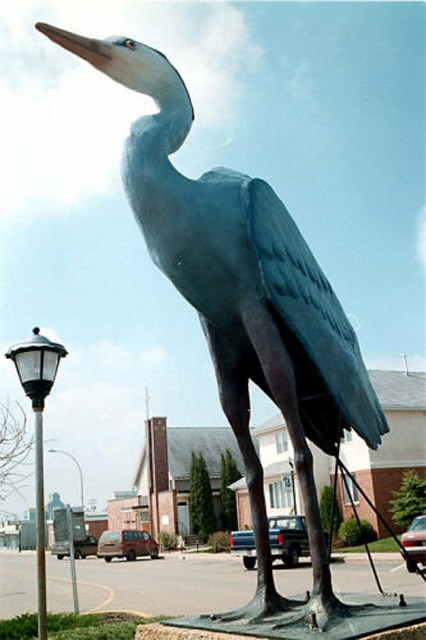 Barrhead's Tinman is at these co-ordinates N 54° 09.130 W 114° 22.226. The giant blue heron is much easier to find, as it is located right in town.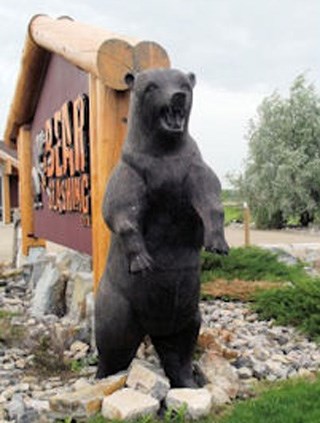 This statue (GPS: N54° 16.052 W110° 47.770) is the only safe way to approach a bear in the wild. So, be sure to take a selfie! Also, commemorated in Bonnyvillle as a larger-than-life tribute is the 23-foot statue of fur trader Angus Shaw. You'll find him outside the local museum.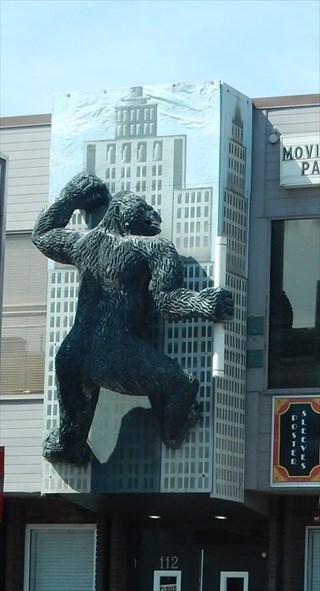 Sunning Buffalo Statue can be found at 10306 A Tuscany Hills Way NW. An animal a lot less native to the region can be found climbing the Movie Poster Shop on 16th Ave and Centre Street.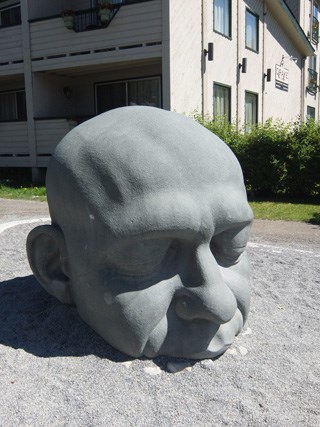 The grizzly bear sculpture is in front of the town's local Ramada. The Big Head on 8th Street is the creation of artist Al Henderson.
The Cold Lake Marina, located at Highway 28 and Lakeshore Drive, hosts the Kinosoo Totem Poles. These impressive poles were crafted by Ovide Jacko, a former chief of the Cold Lake First Nations, back in 1967. Their creation served as a commemoration of Canada's centennial and a symbol of unity between the Cold Lake First Nations and the historic town of Cold Lake.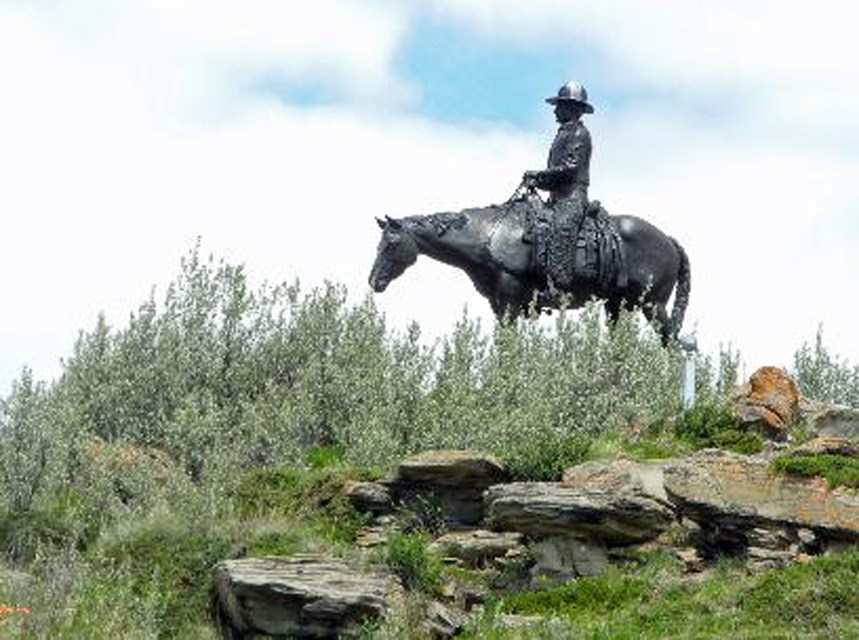 Cochrane Ranche Park is where to find this steely-eyed cowboy, presiding over the grounds and giving a solemn nod to the days of the old Wild West.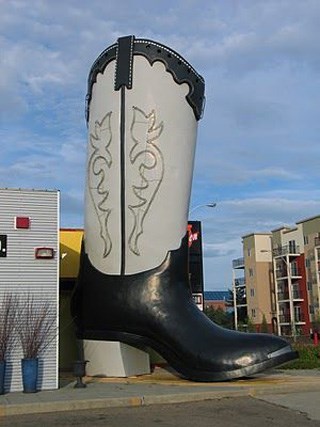 It used to be the Western Boot Factory and now it is One Stop Biker Shop, but while the name has changed, the world's largest western boot remains outside the store at 10007 167 St NW. The Dove of Peace sits in Gallagher Park and includes a time capsule that will be opened in 2088.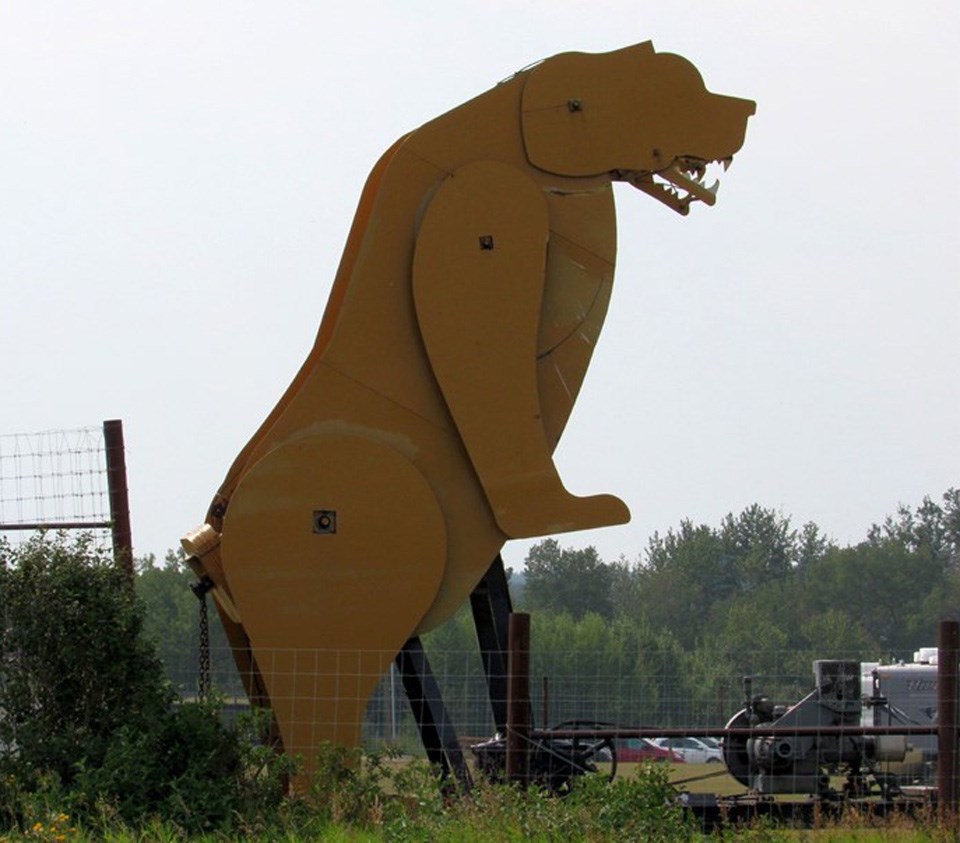 A fun and easy side trip on Highway 2A north of Innisfail gets you to the world's largest animated grizzly bear. It was created to draw attention to Discovery Wildlife Park.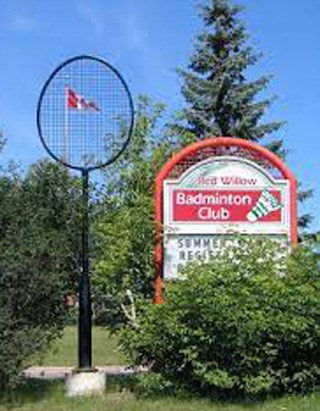 Right here in St. Albert, towering over the Badminton Club in the Red Willow community, is the world's largest badminton racket. At 14 feet high, it's impossible to miss!
Do you "want to believe?" It's hard not to when you beam down to the landing pad and UFO Data Centre. For this out-of-world experience, simply track down the town's tourist information centre where both iconic attractions are town landmarks.
What William Steward Herron and Archibald Dignman lacked in hydrocarbon experience, they more than made up for with their experience in the oilfields of Pennsylvania. That is why Herron was able to pinpoint a natural gas seep while waiting for a coal load near Sheep River. After recruiting Dignman, they (with investors/partners) launched Calgary Petroleum Products Company. At its best, Dingman No. 1 (N50° 40.449 W114° 16.713) produced at a volume of four million cubic feet of gas a day.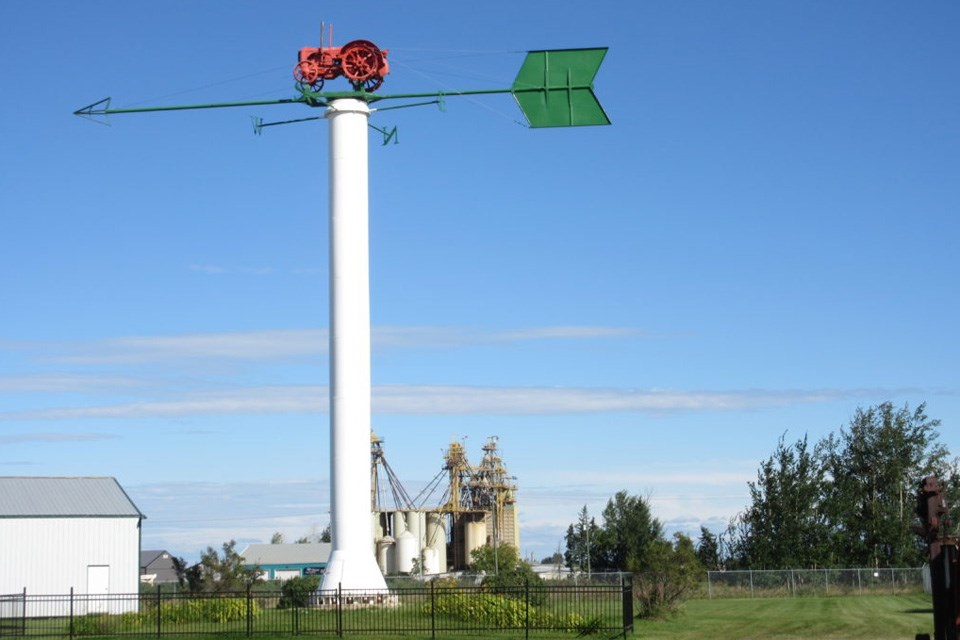 How big is the world's largest tractor weathervane? Big enough to be topped by a real 1942 Case Model D tractor! View this 60-foot fully working vane at Westlock's tractor museum (9704-96 Avenue).
Nerissa McNaughton is a freelance writer and a contributor to Great West Media. This story was written for the 2023 Hot Summer Guide advertising feature. It is not written by and does not necessarily reflect the views of the editorial staff.