Hey, budget-savvy adventurers! If you're itching to hit the great outdoors but worried about breaking the bank, fear not. We've got your back with seven incredible dollar store camping hacks that will take your camping game to the next level without emptying your wallet.
Light It Up with Solar-Powered Lanterns
Who needs expensive camping lanterns when you can find solar-powered lights at your local dollar store? These little wonders soak up the sun's rays during the day and provide bright LED light at night. They're lightweight, compact, and don't require batteries. Hang them around your campsite or inside your tent for a cozy and well-lit camping experience.
Make a Camping Kitchen Kit
Cooking outdoors doesn't have to be a hassle or a budget breaker. Head to the dollar store and gather a few essential items like collapsible bowls, utensils, aluminum foil, and a small cutting board. Assemble them in a reusable tote bag or plastic container, and voila! You've got yourself a compact and affordable camping kitchen kit. Now you can whip up delicious meals without sacrificing precious suitcase space or your hard-earned dollars.
Dollar Store Shower Solutions
Staying fresh and clean while camping might feel like a luxury, but you don't actually need fancy camping showers to do so. Look for items like solar shower bags, hanging toiletry organizers, and even travel-sized body wipes at your nearest dollar store. These inexpensive finds will help you maintain your hygiene without splurging on high-end camping gear. Who says you can't be a wilderness explorer and smell good at the same time?
Multi-Purpose Tarps
Tarps are a camping essential for protecting your gear and creating extra shade or shelter. Lucky for us, dollar stores often have affordable tarps in various sizes. Grab a couple of them to use as ground cover, rainfly alternatives, or as makeshift awnings. They'll keep you dry and shaded without putting a dent in your camping budget.
Dollar Store First Aid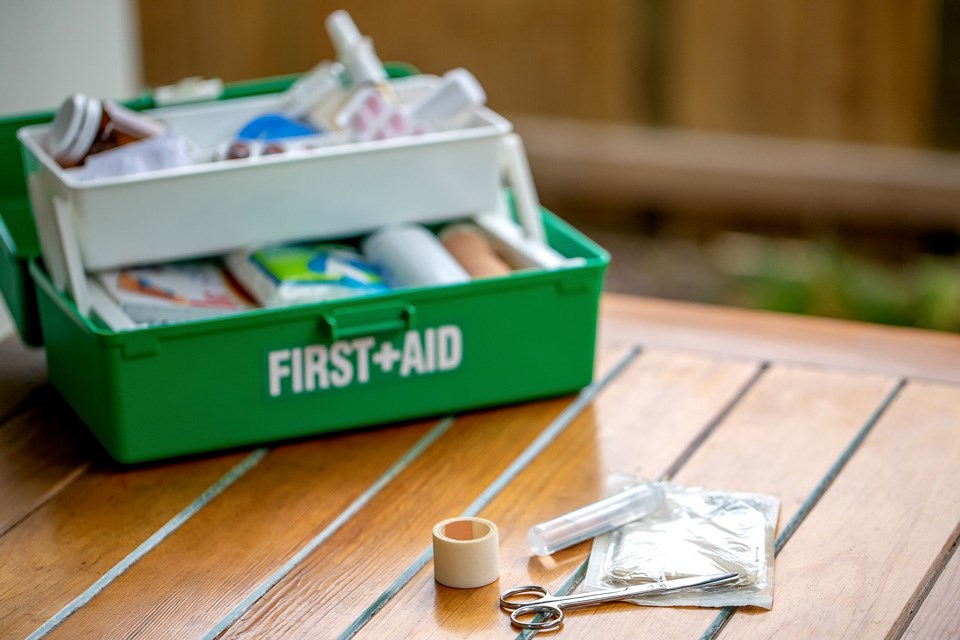 Safety should always be a top priority while camping, and that includes having a well-stocked first aid kit. Instead of spending a fortune on pre-made kits, hit up the dollar store for essentials like bandages, antiseptic wipes, pain relievers, and even small medical scissors. You'll find everything you need to handle minor injuries and ailments without blowing your budget.
Dollar Store Organization Solutions
Keeping your campsite tidy and organized is a breeze with dollar store finds. Look for collapsible storage bins, hanging organizers, and mesh laundry bags to keep your gear, clothes, and essentials in order. These inexpensive storage solutions will not only save you money but also make your camping experience more enjoyable and stress-free.
Dollar Store Entertainment
Camping isn't just about soaking in nature; it's also about having fun with friends and family. Before you leave for your trip, swing by the dollar store for affordable entertainment options like playing cards, Frisbees, glow sticks, and even small board games. These low-cost items will keep everyone entertained around the campfire without putting a dent in your wallet.
So, fellow adventurers, don't let a tight budget keep you from experiencing the joys of camping. With these dollar store hacks, you can have a memorable outdoor adventure without breaking the bank. Embrace your resourcefulness, make a beeline for your nearest dollar store, and prepare to elevate your camping game on a budget. Happy camping!
This story is brought to you by Great West Media Content Studio. It is not written by and does not necessarily reflect the views of the editorial staff.