Nicholas Mather, Marketing and Advancement Coordinator, is happy to share some exciting news. "The Alberta Aviation Museum is proud to announce that it is an official donation location for 630 CHED's Santas Anonymous. The YEG Express, our resident Norseman bush plane, is prepped and ready for take off! We need your help loading it full of gifts and toys for children in need this holiday season!"

Every Tuesday - Sunday from November 1 until December 15, the museum will be accepting donations of new toys suitable for children (from infants to age 12). Patrons can either bring their donations with them during their visit or purchase a special item from the gift shop.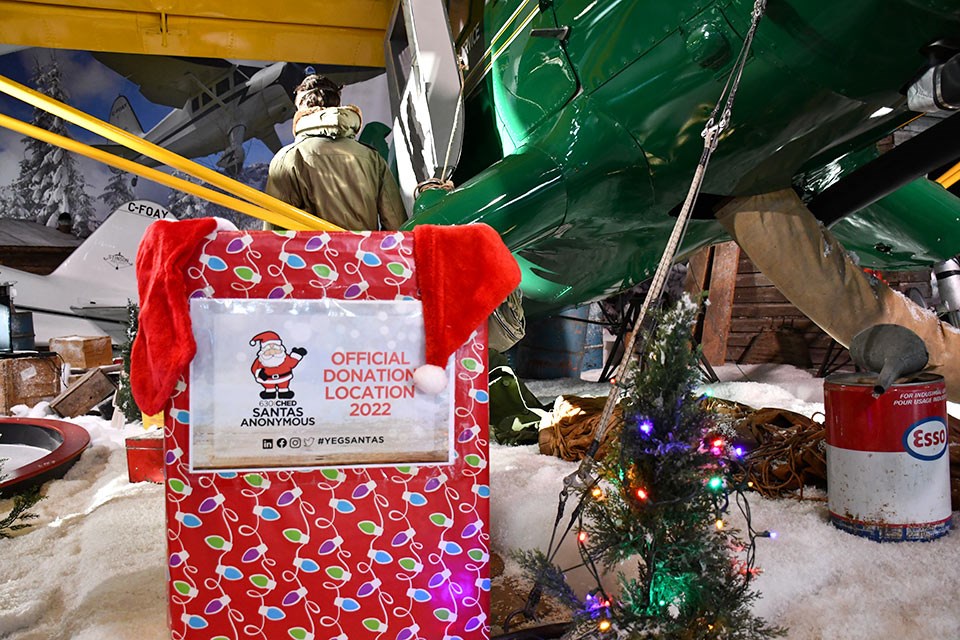 He continues, "We are honoured to be a part of this annual holiday campaign. It holds a special place in the hearts of many of our staff, volunteers and community members. We encourage all visitors to help ensure that no child is left behind this holiday season. Donate and share your story online. Tag us @abavmuseum or use the hashtags #santasanonymous and #yegexpress to help spread the love of giving this holiday season."
While on site, be sure to enjoy the displays. Patrons can now also enjoy Simulator Saturdays.
Mather explains, "Once only reserved for special events, the museum has now opened access to the Red Bird Flight Simulators every Saturday from 10:00 a.m. - 5:00 pm. Just $5 will give you 20 minutes of flight and the power to choose your own aircraft and geographical locations."
Another new development is Sensory Nights. What started off as a pilot program is now in full swing. Occurring once each month (mostly the 3rd Thursday), families and individuals from the neuro-diverse community can enjoy a stress-free, after-hours experience at the museum. Each night has a new low-sensory activity to experience and there is always something new to discover.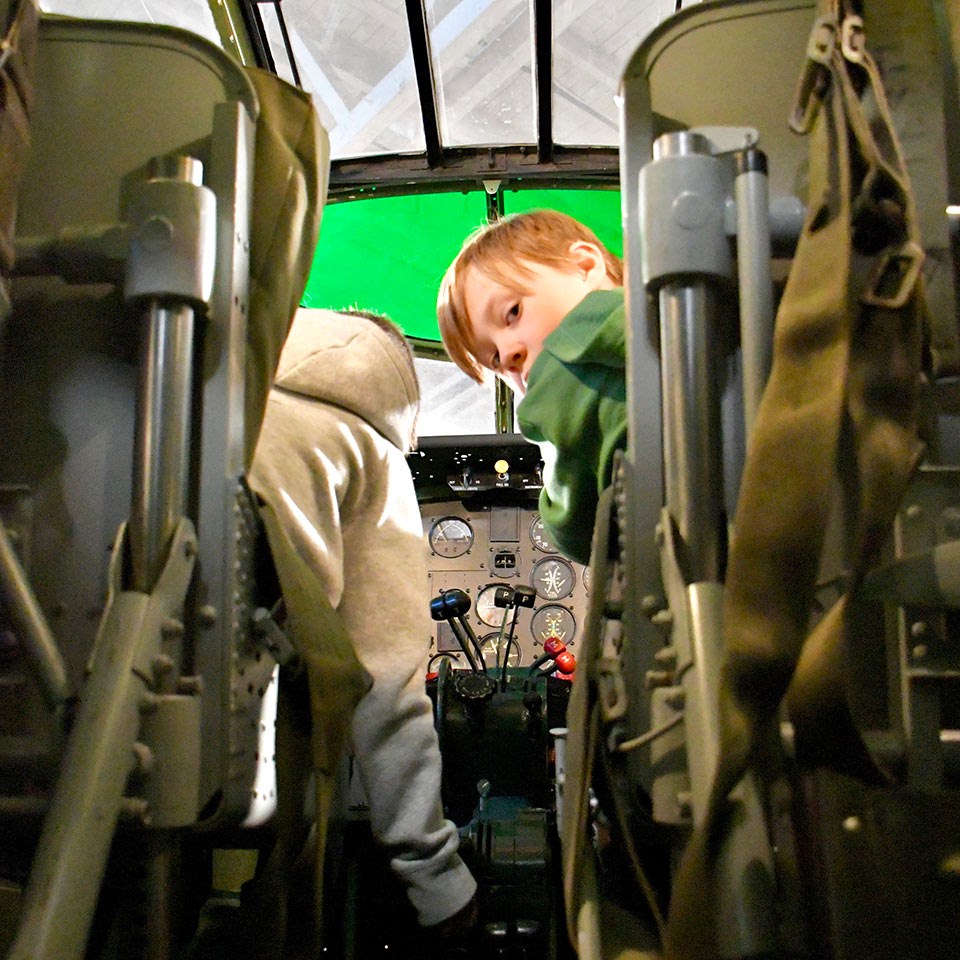 PD day camps continue during the fall and winter months. "We have a variety of options to choose among," says Mather. "We offer one-day camps, two-day camps and are introducing our first spring break week-long day camp early next year. New activities and themes explore different aspects of Alberta's aviation history. Each camp will provide opportunities to try out flight simulators and sit in the cockpit of a historic aircraft."
Not on site? No problem. History buffs can go online for the lecture series. Due to generous support from the community, the remainder of the lecture series will be offered to the public for free! Two sessions remain this year and a link to the recorded session is provided after each talk. Upcoming lecture sessions include Major Airlines in Edmonton (November 30), and The Closure of the Muni (December 28).
Clearly there is plenty to love about the museum. In fact, some love it so much they rent the facility for their events – and you can too! The museum is the perfect venue for wedding receptions, weddings, tradeshows, conferences and even Christmas parties.
"Our most popular rental opportunity is our event hall, which is pretty much booked up until the start of 2023," says Mather, "but we also have our museum gallery, education area, board room, kitchen canteen, and three classrooms. Since our facility is so unique, it does rent out quickly – planning ahead is key. Contact us far in advance to avoid disappointment.
Alberta Aviation Museum never fails to set your imagination soaring any time of the year. Whether you are a frequent visitor or have not been in sometime, there is always something new and exciting to discover. Learn more online and on Facebook, Twitter, YouTube, Instagram and TikTok.