Heritage Park is where history comes alive! It's the exciting destination that has kept locals and tourists engaged since 1964. With the summer season now upon us and days to fill for the kids as they are out of school, the answer is Heritage Park. Daily activities, special events, and everything you need on site for a great day (attractions, food, beverages, entertainment, shopping) – there is no shortage of fun to be had at Heritage Park.
The Park's 2023 theme is centred around communication. In a world that is accustomed to the ease and convenience of digital communication, this theme looks back at how Western Canadians connected over time. From the tools we used to the propaganda that tried to sway a nation, learning about what we said, why we said it, and how we said it are important history lessons for all ages.
The Park's signature exhibits await, and some have new features this year. Special event programming returns with events on all the key days (Canada Day, National Day for Truth & Reconciliation, etc.). There are some delightful surprises too this summer – and long after the summer sun is gone. For example, get spooked by a ghost tour, have an old-fashioned Christmas experience, and celebrate Heritage Day by "going back in time."
Heritage Park is accessible, inclusive, and has something for everyone to enjoy. Let's take a closer look at the family fun that is waiting for you.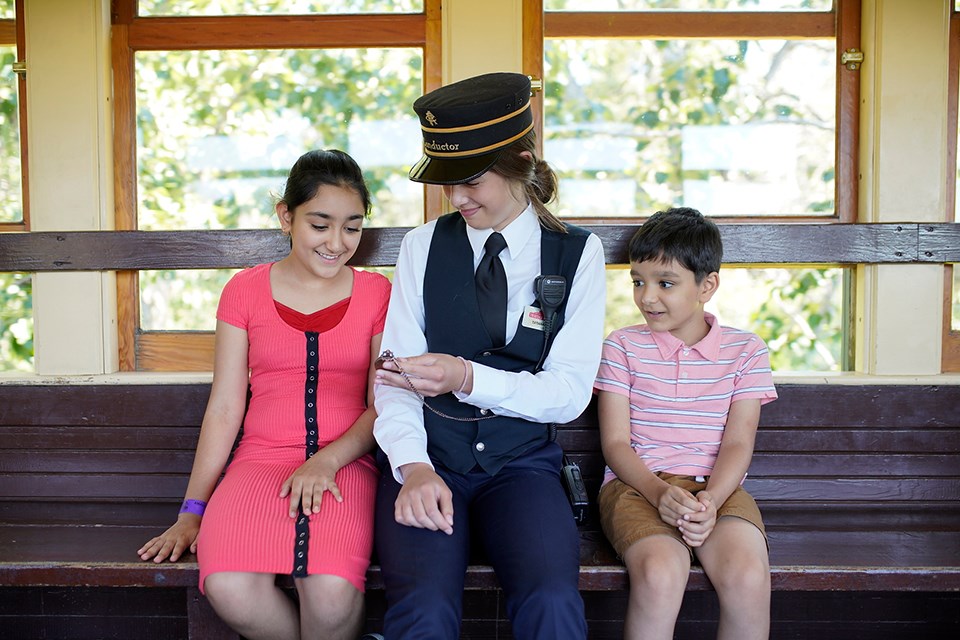 Old Favourites with New Twists
Wagon rides return, along with three new wagons. Indigenous programming also continues, including special programs for National Indigenous Peoples Day and the National Day for Truth and Reconciliation. The much-anticipated honeybee workshops and tours are back, and the expansion of the veterinary practice exhibit now includes a staff member and a new section that discusses diseases vets treated during the early 1900s.
An interpreter is now stationed at Wing Chong Laundry to share the story of Chinese culture and their history in Western Canada. The S.S. Moyie returns as a favourite experience for guests and a new dock is in place for opening day to make it more accessible for those with mobility challenges. Captain's cruises will start up in August.
Dates to Remember
Visit the Park on these dates to enjoy themed programming and check out the event calendar for additional details.
July 1: Canada Day
July / August: Music in the Plaza (Wednesday evenings)
August 7: Heritage Day
September October: Ghost Tours (Wednesdays)
Sept 4: Historical Village moves to weekends only
Sept 9, 10: Railway Days
Sept 15: Carnivale
Sept TBD: Terry Fox exhibit
Sept. 30: National Day for Truth & Reconciliation
Oct. 26-29: Ghoul's Night Out
Nov 25: OUAC Reception
Nov. 25, 26; Dec 2, 3, 9, 10, 16, 17, 23: Once Upon a Christmas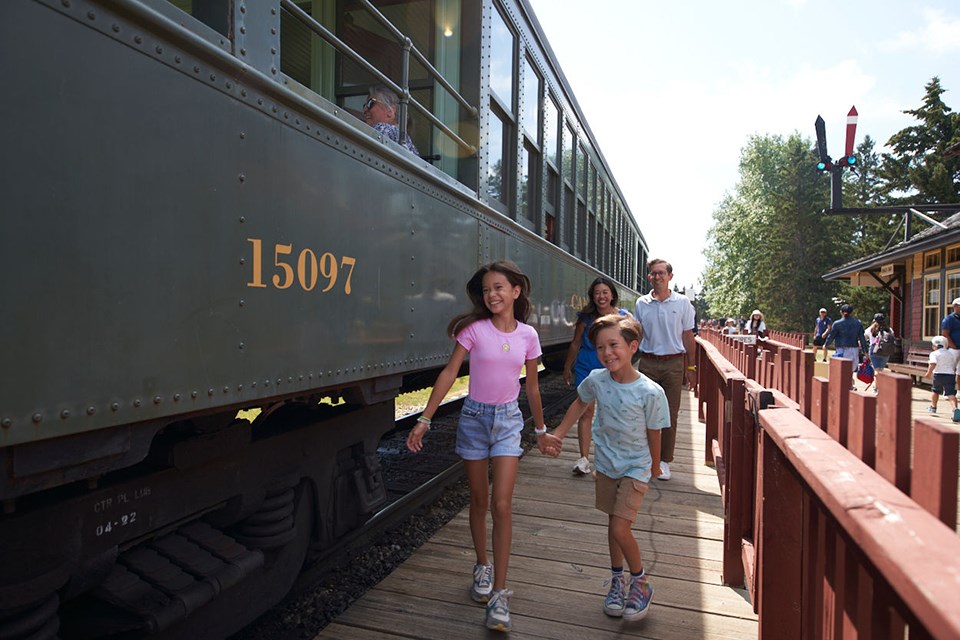 Dine in Style
The Park hosts special brunches, teas, and other culinary adventures. Visit "What's On Now" to learn more, and click here for a peek at all the daily food and beverage options.
Go Shopping
Heritage Park runs Market Nights on Saturdays (that will run until September 2) to showcase unique vendors, artisans, and makers. Additionally, Forged Alberta is a new 1500-square feet retail space devoted entirely to locally made and designed products, while Plaza Mercantile features art and retail items from over 35 western Canadian Indigenous artists, including books from Indigenous authors. Click here to learn about these and other shopping opportunities in the Park.
Everyday Fun
Special event days at Heritage Park are fun for the whole family, but no matter which day you attend, you can take advantage of outstanding programs and exhibits. Daily programs include:
Automobile fluid matching game – Gasoline Alley
Discovery carts revamped – Prospect Ridge (Innovation Crossing)
Gold panning – Prospect Ridge (Prospector's Tent)
Meet an animal! – Agriculture Area
Wool dyeing – Rectory
Bannock making – HBC Fort
Challah braiding, knot tying - Synagogue
Butter and ice cream making – Colony House
Mountie Recruitment – Berry Creek Barracks
Plan Your Visit Today
This is just a snapshot of what Heritage Park has to offer. No two visits are the same; return time and time again for a truly immersive experience into Western Canada's history.
To learn more and plan your visit, check out the Park online and on Facebook, Instagram, Twitter, and TikTok.