You may know that the Alberta Securities Commission (ASC) is responsible for securities regulation in Alberta, but did you realize that they are also dedicated to protecting investors? A vital part of this is providing educational resources to help Albertans increase their financial knowledge around investing, and empowering them to make safe, suitable, and informed investment decisions.
Unfortunately, ASC research has shown that some Albertans don't have enough knowledge or confidence regarding their finances or how to protect themselves from fraud, which can put them at risk of investing in scams or an investment unsuitable for them. A common statement that the ASC hears from victims of investment fraud is that they "never thought it could happen to me." Anyone can be impacted, and the ASC has seen every demographic and age group (young and old, rich or less well off) become victims of investment fraud.
"Typically, our studies show that 1 in 4 Albertans believe they may have been approached with a possible fraudulent investment," says Hilary McMeekin, Director of Communications and Investor Education. "Yet only 1 in 3 report it to the authorities. This is of great concern. The amount of money you can lose to fraud can be everything you have – and more, if you borrow money from the bank or against your home to make that investment. Additionally, when we are going through something like economic downturns or pandemics, scam artists prey on those that are vulnerable. People need to be extra vigilant at times like these."
In addition to many other educational resources such as videos and tools, the ASC created the Fraudster's Playbook (titled Don't be Fooled by Fraud) to help Albertans recognize the tactics used by scam artists to gain their trust, offer investment scams, and ultimately steal their money. The playbook offers seven key steps a scam artist takes to implement the fraud, and provides actions Albertans can take at any stage to protect themselves:
Step 1: Identify potential victim(s) for the scam
Step 2: Befriend and earn trust
Step 3: Drop hints or showcase the benefit of an "investment" opportunity
Step 4: Offer the investment opportunity
Step 5: Receive money for the investment
Step 6: Disappear (the Ghosting Act)
Step 7: Target the victim again (the Recovery Act)
As an example, in Step One – Identify the potential victim for the scam – fraudsters often target people by leveraging common fears and anxieties like unemployment, insufficient retirement savings and FOMO (fear of missing out) on a money-making opportunity. In order to avoid this, Albertans should be aware that emotional investing without a financial plan can make you vulnerable to fraudsters. Additionally, it is beneficial to be wary of any individuals you don't know who approach you with opportunities or try to get close to you too quickly.
McMeekin says, "Remember, don't take any investment 'opportunity' at face value. Always consider the possibility of fraud and take the time to do your own research. There is valuable information on our websites, including how to check the registration of someone trying to sell you an investment. The best financial decisions are informed decisions: we all do homework when we want to go on vacation, so do your homework no matter who is offering the investment to you."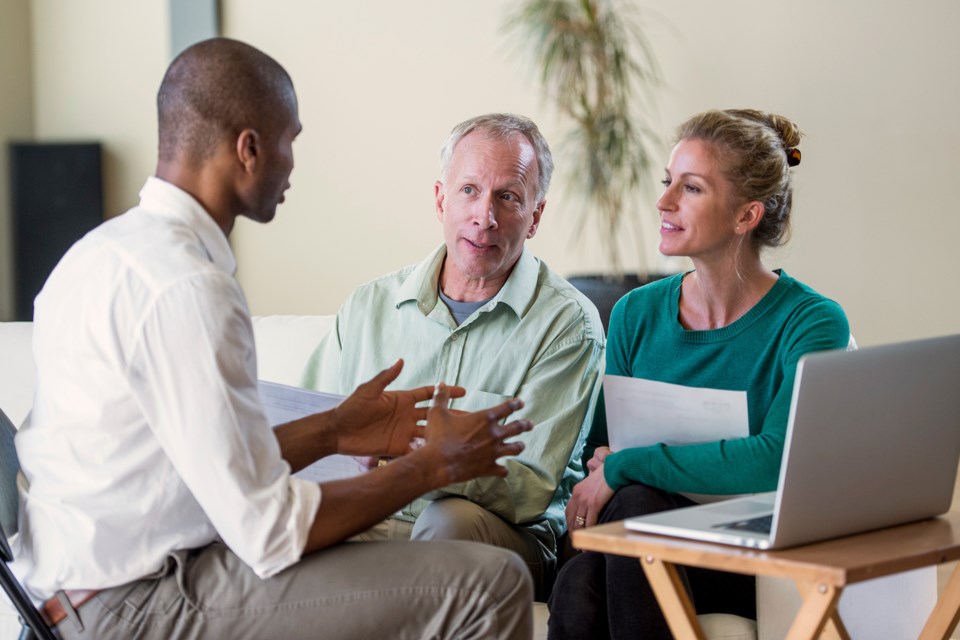 Often, scam artists will position the investment as an 'exclusive opportunity,' or 'how the wealthy make their money,' which is really just a high-pressure sales tactic. One of the most common forms of fraud seen by the ASC is affinity fraud - when trusted friends or family members sometimes unknowingly offer a fraudulent investment.
"We see this most often in groups that have a lot of trust such as community groups, churches and families or friends," says McMeekin. "Scam artists don't discriminate, but seniors can be especially at risk as they are targeted for their nest egg, property, or pension they have built over time. Our most important message is that even if you absolutely trust the person offering an opportunity, you've known them for some time or you met them through a community group, it's still important to do your own homework and research the investment."
If you or someone you know suspects that they are a victim of fraud, contact the ASC immediately.
"Everyone at the ASC really cares about protecting Albertans," McMeekin says, "and it helps us to have another set of eyes and ears out there. In some cases, tips have helped us gather evidence and prevent other Albertans from becoming victims."
Anyone can be a victim of securities fraud, but the ASC is working hard to help educate as many people as possible about how fraudsters work. The Fraudster's Playbook and many more valuable tools such as investing information, blogs, videos, and an easy-to-check registry of licensed financial professionals can be accessed at www.checkfirst.ca. Albertans can also subscribe to receive updates on any new scams and/or monthly articles about investing and finances, and can follow the ASC on social media.
The Alberta Securities Commission (ASC) is the regulatory agency responsible for administering the province's securities laws and is entrusted with protecting investors and fostering a fair and efficient capital market in Alberta. A vital part of that is educating Albertans about investment fraud, empowering the making of safe, suitable, and informed investment decisions.