A toilet is not just a toilet anymore.
Japanese multinational toilet manufacturer, TOTO, takes true luxury for your behind and exposes the coolest technology in bathroom features, where comfort, health and functionality take a front seat.
TOTO has reinvented the humble toilet seat as a warm water personal cleansing system. Particularly popular in Japan, WASHLET® smart toilets and electric bidet seats are fast becoming more commonplace in North America. Every model is the entire package of design, technology and performance.
"TOTO is synonymous with superior innovation," says Lacey Sheardown, director of marketing & communications with Splashes Bath & Kitchen in Victoria, B.C. "They've been a leader in the industry since the early '80s, and are the largest toilet manufacturer in the world."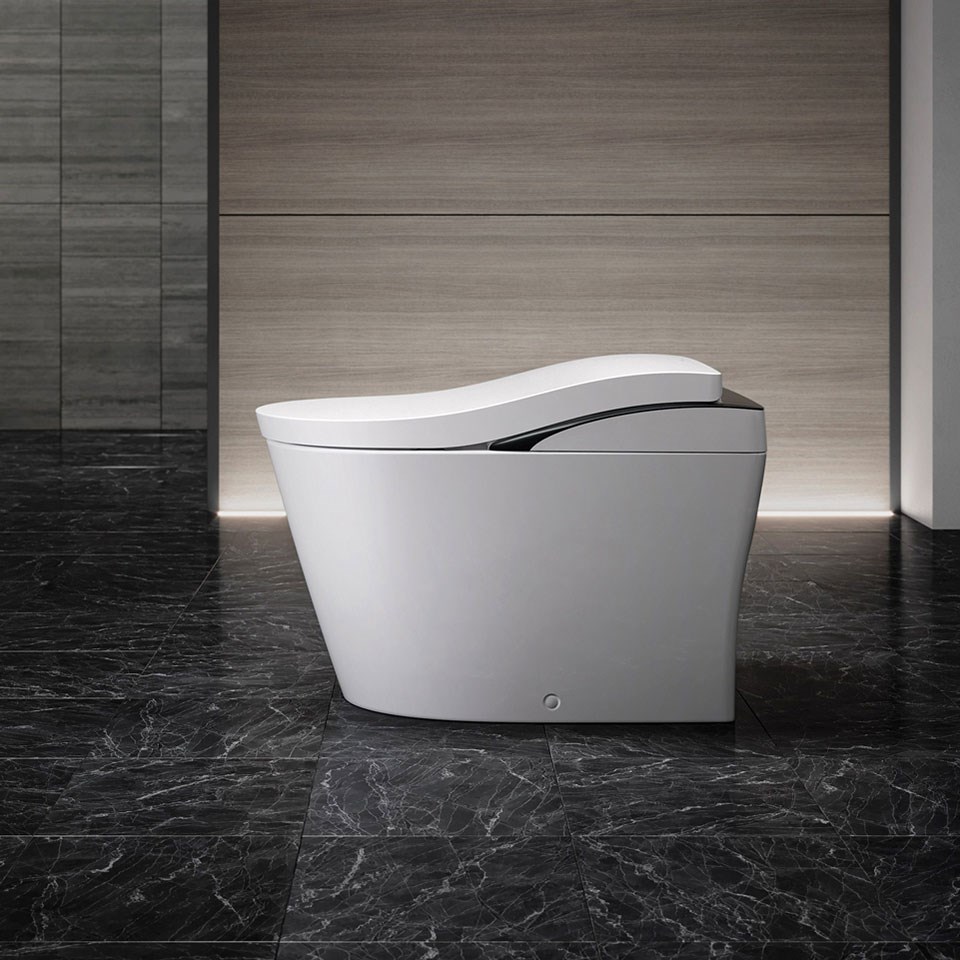 With a touch of a button, the WASHLET allows you to experience a blissfully heated seat, soothing, aerated water to clean your nethers, and warm air for gentle drying, leaving you feeling hygienic and refreshed.
Consider "you left the lid up" squabbles a thing of the past with non-slamming SoftClose. Enjoy self-cleaning toilet bowl technology, and an automatic air deodorizer.
And if all that's not incentive enough, your days of worrying about running out of toilet paper are over. Not to mention—you're saving trees. It's ecology-minded luxury.
TOTO's commitment to sustainability led their engineers to focus on dramatically reducing water consumption, which not only helps you save money, but reduces your environmental footprint, too.
WASHLET's popularity and NEOREST smart toilets
People often say using a WASHLET is life-changing.
"I experienced one recently at a Vancouver hotel," reveals Sheardown. "I was a little nervous to try it, concerned the water would be cold and shocking, but it's pre-warmed and was very comfortable."
"Everyone says that once you try a WASHLET or own one, you'll be hard-pressed to use a regular toilet seat. They're right. It's on my Christmas list this year for my husband—and me!"
"The WASHLET is a separate seat and fits most North American toilets," she adds. "It's easy to install and is effortlessly integrated into your bathroom; however, because it's electric, you'll require an outlet close by."
It's no surprise the WASHLET is the world's most popular electronic toilet seat bidet, with 60 million sold worldwide since 1980.
WASHLET has features such as:
a heated seat
a warm air dryer with five variable settings
adjustable front and rear warm water washing
a remote control
an illuminated touch pad
a two-user memory to save preferred settings
ambient night light
These are just a few benefits of the TOTO WASHLET C5 with PREMIST and EWATER+ wand cleaning, one of their most popular models.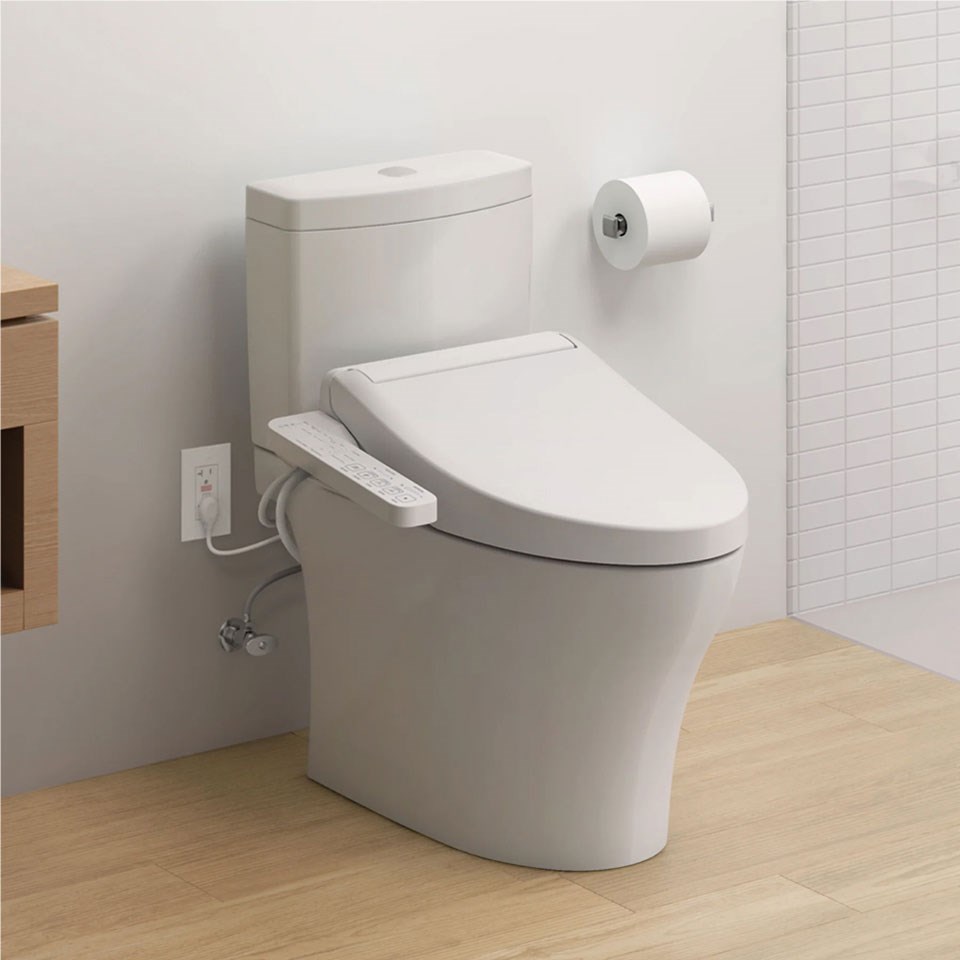 Splashes carries three NEOREST® smart bidet toilets, with all the features of the WASHLET personal cleansing system built in. They're the avant-garde powerhouse line of high-luxe smart bidet toilets, with a revolutionary electronic sequential valve system that eliminates the need for a tank above the bowl.
"NEOREST toilets are beautifully designed, with some curve, so they're meant for comfort," says Sheardown. "It's like a minimalist piece of art in your bathroom—they're just stunning."
You can expect the benefit of a powerful but quiet TORNADO FLUSH®, with engineered nozzles and cyclonic flush action. They reduce water use by 35 per cent with one-gallon per flush (versus conventional 1.6 gallon per flush).
"TOTO is a great consideration for anyone who's looking to upgrade their bathroom, especially if they want to integrate technology," says Sheardown. "For beauty, function, comfort and cleanliness, it's just the perfect combination of aesthetics and functionality."
Consult a Splashes Bath & Kitchen expert to learn more about the TOTO toilet and WASHLET collections for your needs. Mark your calendar for their upcoming Black Friday sale.
For more information, visit Splashes.com.
Splashes Bath & Kitchen is part of Andrew Sheret Limited, a family-owned market leader in the plumbing industry since 1892. The store has 28 showroom locations in Western Canada and Canada-wide shipping via its online store.